Browsing a book store (a favorite pasttime) I came on this selection in a collection of poems by Robert Frost:
A Time to Talk

When a friend calls to me from the road

And slows his horse to a meaning walk,

I don't stand still and look around

On all the hills I haven't hoed,

And shout from where I am, What is it?

No, not as there is a time to talk.

I thrust my hoe in the mellow ground,

Blade-end up and five feet tall,

And plod:  I go up to the stone wall

For a friendly visit.
It pierced my heart.
How many times have I chosen to ignore a friend's need for companionship-brushing past importantly as I pursued the day's tasks?
"I'll get around to it when I have more time," I think to myself.
And then one day there is no more time.  The friend I kept putting off has left this world for the next and I can't retrieve the missed opportunities.
Nothing stings like words unsaid, hugs not given or love left bound in a heart instead of set free to bless another.
C.S. Lewis said:
"There are no ordinary people. You have never talked to a mere mortal. Nations, cultures, arts, civilizations – these are mortal, and their life is to ours as the life of a gnat. But it is immortals whom we joke with, work with, marry, snub and exploit – immortal horrors or everlasting splendors. This does not mean that we are to be perpetually solemn. We must play. But our merriment must be of that kind (and it is, in fact, the merriest kind) which exists between people who have, from the outset, taken each other seriously – no flippancy, no superiority, no presumption."
And I think I don't have time?
Of all the souls born on this planet, Jesus had the most important work to do.
Yet He purposed to include people at every turn.
He healed the sick.  He spoke hope to the woman at the well and the woman caught in adultery.  He rebuked religious leaders who were more interested in burdening the faithful than guiding them to God.
Jesus walked everywhere-surely it would have been more EFFICIENT to let the Holy Spirit whisk Him from place to place as He did Phillip after speaking to the Ethiopian.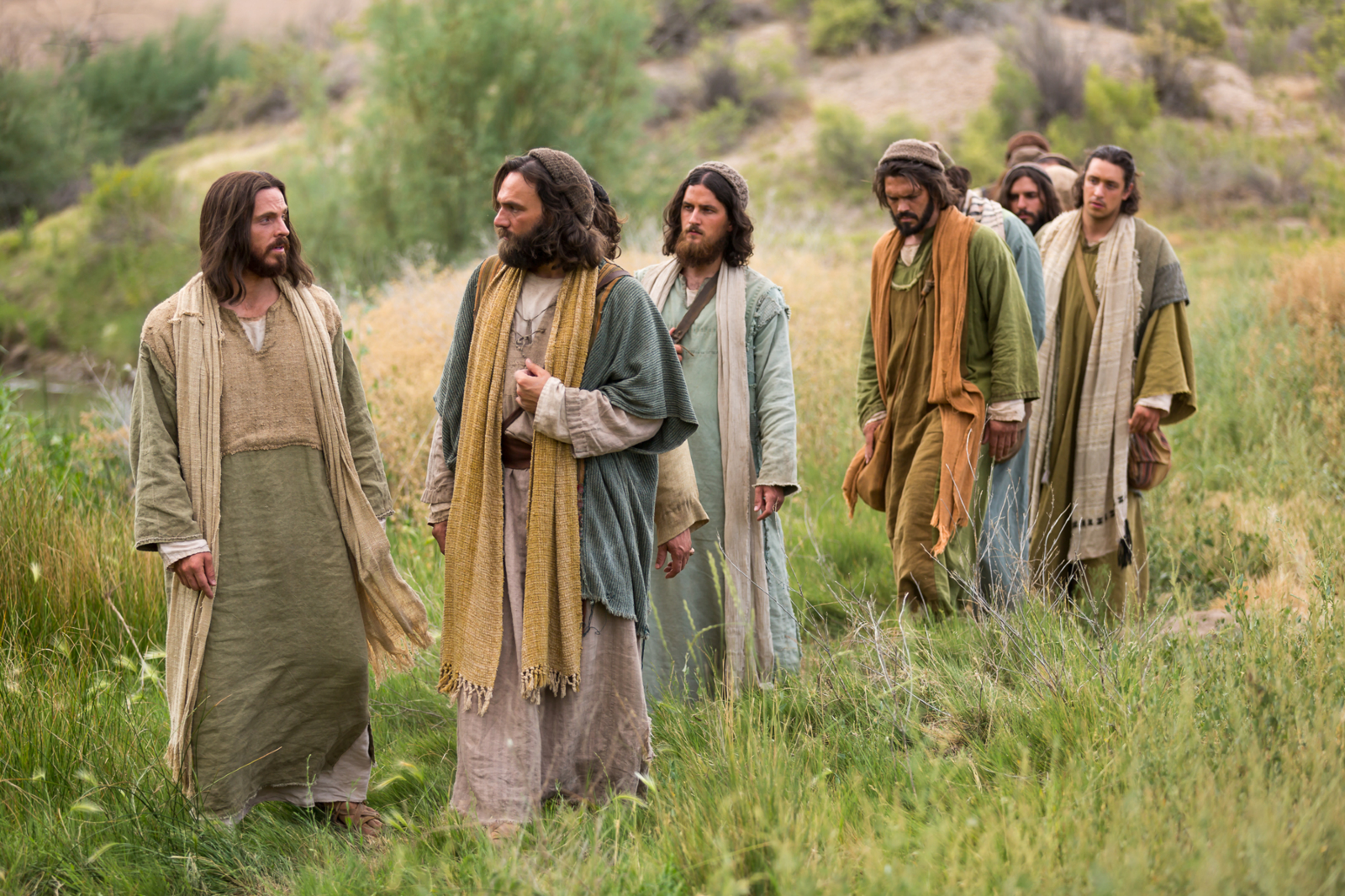 In walking, the Light of the World  was building relationship-He was speaking truth to the twelve who would be the foundation of His church.
And relationship takes time.  There is nothing instant about it.
It is clear from the life of Christ that after His Father, people were His priority.
Few of us will be called to great public tasks or lofty visionary ministry.  But each of us has been called to carry the light and life of our Saviour to every person we meet.
If we are to follow in the footsteps of our Master, then people must be our priority too.
So I will set aside my "to do" list when someone comes calling.  I will cross the street to meet that person I remember from school or church.  I'll send a card to the sick relative and remind her that I love her and will pray for her recovery.
I won't lock love in my heart and hoard it like gold.
I'll shed it abroad so that it speaks courage to everyone I meet.
"Imagine what our real neighborhoods would be like if each of us offered, as a matter of course, just one kind word to another person."
– Mr. Rogers