I like to greet the early darkness of winter by lighting a single candle so I can sit in its glow.
I've always felt a holy hush in those quiet moments as birds and beasts and other living things settle into night.
There's something very personal about striking the match, lighting the candle and drawing near to the small circle of light it casts instead of flipping a switch to blaze away the darkness with brash, overhead fixtures.
So when a friend who posts encouraging things every day recently posted this quote by Anne Frank, I loved it.
Look at how a single candle can both defy and define the darkness.

Anne Frank
Imagine Anne and her family in cramped attic quarters, whispering and walking oh, so softly to avoid detection by the Nazis.
How precious that single candle must have been to this curious, bright and lively girl! A tiny bit of hope in an otherwise dreary and dreadful world.
As long as a candle burns it declares that darkness has not won.
As long as a candle burns it helps a heart see the difference between wrong and right, hope and despair, death and life.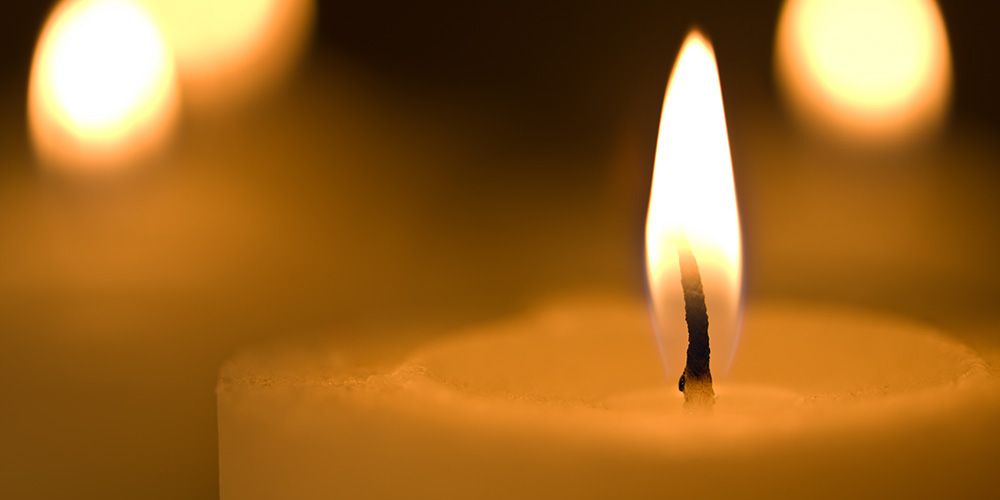 Candles can't last forever. Eventually the wick burns down, the wax runs out and darkness comes again.
But there is one Light that cannot be extinguished. One Light that always points the way.
Later, Jesus talked to the people again. He said, "I am the light of the world. The person who follows me will never live in darkness. He will have the light that gives life."

John 8:12 ICB
This world is a hard and cruel place. Bad things happen. Evil men commit atrocities.
And yet, the darkness never fully conquers because the light of the love of Christ lives in the hearts of some people everywhere.
There is always a candle somewhere as long as those who love Jesus choose to shine-a light that both defies and defines the darkness-and points the way to life and hope.
We walk in a "ravine as dark as death" (Psalm 23:4), and still we have nothing to fear because God is at our side: God's staff and crook are there to soothe us (see Psalm 23:4). This is not just a consoling idea. It is an experience of the heart that we can trust.

Our lives are full of suffering, pain, disillusions, losses and grief, but they are also marked by visions of the coming of the Son of Man "like lightning striking in the east and flashing far into west" (Matthew 24:27). These moments in which we see clearly, hear loudly, and feel deeply that God is with us on the journey make us shine as a light into the darkness. Jesus says, "You are the light of the world. Your light must shine in people's sight, so that, seeing your good works, they may give praise to your Father in heaven" (Matthew 5:14-16).

Henri Nouwen