I admit it-patience is not my strong suit.
I'm a person of action rather than deliberation.
Sometimes that gets me into trouble. Almost always it makes me intolerant of delays.
So I have to be very, very careful not to apply my impatience to God's timing.
I'm pretty sure Israel was getting tired of looking here, there and everywhere for Messiah. I'm almost certain some folks felt abandoned and forgotten. It had been centuries since the last prophet spoke truth to God's people. And another despot now ruled over the Jews.
Yet God was not late in fulfilling His promise, He was right on time.
But when that era came to an end and the time of fulfillment had come, God sent his Son, born of a woman,[a] born under the written law.[b] 5 Yet all of this was so that he would redeem and set free all those held hostage to the written law so that we would receive our freedom and a full legal adoption as his children.
6 And so that we would know for sure that we are his true children, God released the Spirit of Sonship into our hearts—moving us to cry out intimately, "My Father![c] You're our true Father!"
7 Now we're no longer living like slaves under the law, but we enjoy being God's very own sons and daughters! And because we're his, we can access everything our Father has—for we are heirs of God through Jesus, the Messiah!
Galatians 4: 4-7 TPT
Of course, for those trapped in time, it was hard to wait for and maybe hard to understand how perfectly every little detail came together surrounding the birth, ministry and sacrifice of Jesus.
I've touched before on how the census brought Mary, Joseph and Jesus to Bethlehem.
Local synagogues, teachers of the Law and a well-organized system of worship and education guaranteed Jewish males knew what God required and (if at all desirous of pleasing Him) recognized the chasm between personal holiness and that of the Lord. The whole Sermon on the Mount was about pointing out the impossibility of meeting the Law's requirements.
It's hard to appreciate freedom if you've never known bondage.
Jesus preached freedom from the Law through His perfect and final sacrifice.
That was welcome news to hurting hearts.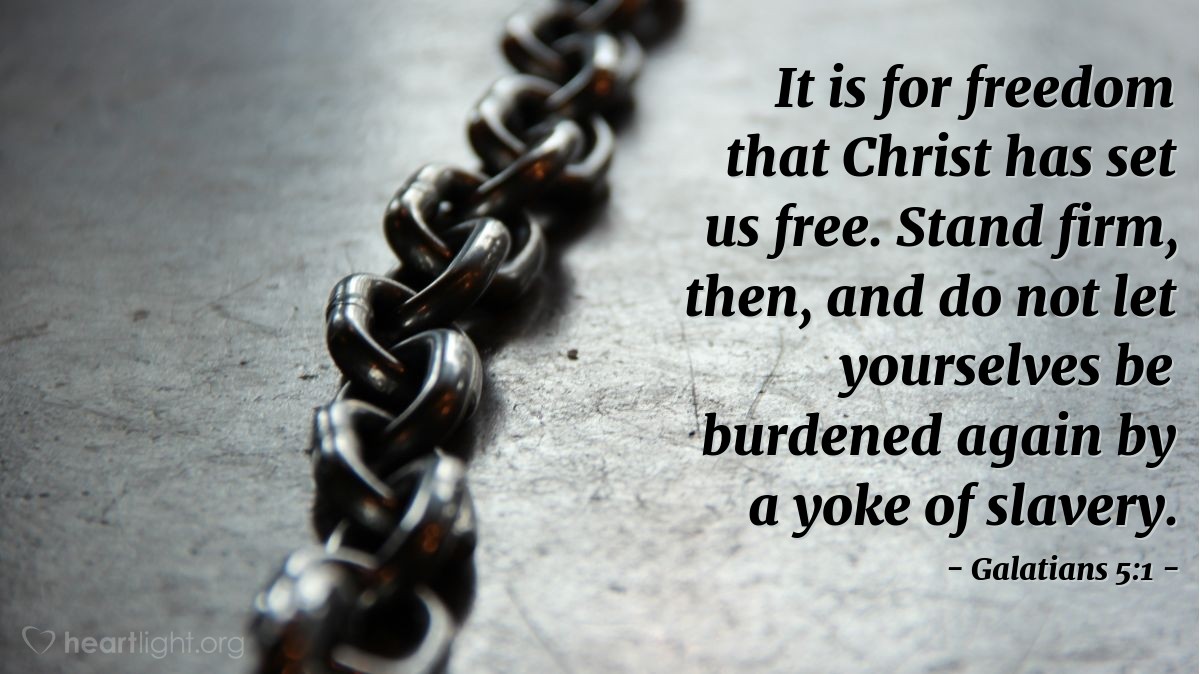 I can tell you that I was never more thankful for the truth of the Gospel than when I learned Dominic left this physical plane and entered Heaven.
I was desperate for my Abba Father to assure my heart of His love, His Presence and His provision.
I'm so, so grateful that I don't have to wonder if Dominic "measured up" because God wasn't measuring my son. When Dom trusted in the finished work of Jesus Christ, he was no longer a slave to the Law. He was free from the penalty of sin and the sting of death.
The Father looks at Dominic and sees the righteousness of Jesus.
My son is clothed with His Son.
Now it's still hard for me to wait for the final unveiling of what God is crafting from my sorrow.
But I'm absolutely, positively certain it will be glorious.
And I can rest assured that the revelation won't be early or late-it will be right on time.
QUESTIONS:
Have you ever considered the historical context of Jesus' birth? It was a unique point in human civilization. Roman rule meant that there was a (nearly) universal language. The empire built and maintained roads that connected most of the then-known world. Even Roman persecution of Christians aided the spread of the Gospel. Can you think of other ways this was the "right time" politically?
The Babylonian captivity spurred Jewish religious leaders to codify and expand details of the Law. By the time of Jesus' birth, the Pharisees and Sadducees had, in many ways, made a "god" of the Law itself. Jesus rebuked them over and over during His public ministry. His death, burial and resurrection satisfied the Law's requirements and opened Heaven's doors. Have you received the free gift of eternal salvation through Jesus? Has someone or some experience made you doubt that you are clothed in His righteousness?
Not all of us have (or had) a good relationship with our earthly father. But most of us have an ideal in mind of what a daddy should be. When Paul said we have the right to call God "Abba" it was a radical idea for the time. Jews tended to think of God as distant, separate, unreachable and definitely NOT "daddy". How does it make you feel to know God IS your Father? Can you (do you) come to Him with outstretched arms? What do you expect if/when you do?
Are you ever impatient waiting for God to answer? Does the Christmas story, with all the perfectly timed and perfectly positioned events encourage patience?
PRAYER:
Father God,
Thank You for sending Jesus at just the right time. Thank You for preparing a people, a world and hearts for the Good News. Thank You that because I've trusted in Christ, I CAN call You "Daddy".
I admit that even though my heart rests in Yours I can be awfully impatient. It's hard to wait.
Help me recount and recite Your past faithfulness so that I'll be more inclined toward patient waiting.
The Christmas story is a perfect example of how You work all things together to accomplish your purpose and to bring You glory.
Grant grace and courage as I count the days until every promise is fulfilled and my faith is made sight.
Amen